Love begins at home, and it is not how much we do... but how much love we put in that action.
- Mother Teresa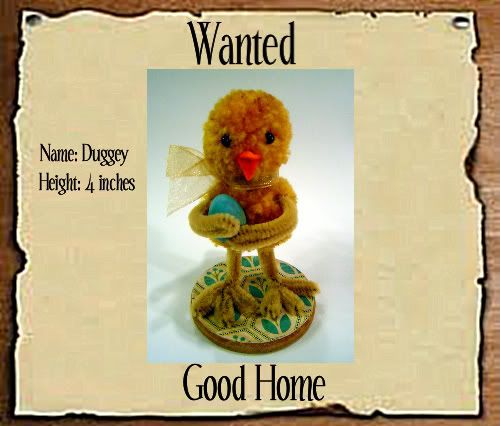 Loving what I do helps me in my creativity. I created Duggey from handmade wool pom-poms, tea dyed him and found him just the right egg to hold.
Duggey needs a good home. If interested, please contact me at birthingangelscrafts@yahoo.com. We take PayPal.
Leticia